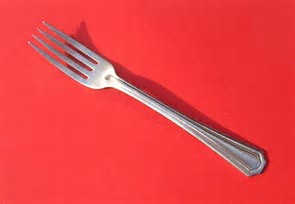 March is here again and almost gone, and while many of us are still awaiting warmer weather, it's the perfect time of year for healthy eating – National Nutrition Month (NNM)! This year's theme from the Academy of Nutrition and Dietetics is "Put Your Best Fork Forward." This theme reminds us that we all have the power to make healthier choices for ourselves each and every day. More evidence emerges every day supporting the role of good nutrition in living longer and living healthier. This National Nutrition Month, I encourage everyone to remember some of the simple shifts to a healthier eating pattern suggested in the 2015-2020 Dietary Guidelines. It's easy to get caught up looking for the magic ingredient that leads to weight loss and improved health, but an overall healthy eating pattern is a lifestyle adjustment it's never too late to begin working on.
Consume More Fruits and Vegetables
This recommendation is perhaps the most well-known diet advice of all, but most Americans still fall short of recommendations. All teens and adults should aim for about 2 cups of fruit and at least 3 cups of vegetables daily. Children should have about 1 1/2 cups of both fruit and vegetables daily. With so many varieties of fruits and veggies in the world, everyone can find something they like! A fun NNM activity for families is to try a new fruit or vegetable for each week of March. Don't stop there; see if you can find a new one to try each month until next National Nutrition Month! Check out this free great fruits and veggies resource with recipes and more.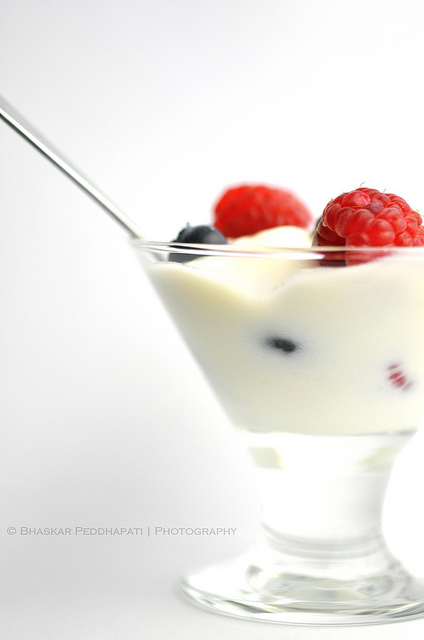 Opt for Nutrient-Dense Dairy
The dairy group provides essential nutrients including protein, calcium, and vitamin D. All of these nutrients support growth during childhood and bone health throughout the life cycle. Dairy is often the target of negative press, but in a 2016 review Thorning et al. found dairy supported a healthy change in body composition during weight loss. Further, dairy intake is associated with improved bone mineral density and a lower risk of cardiovascular disease and type 2 diabetes. For more nutrient-dense options, trade in the cheese for low-fat yogurt and milk, or try something new like kefir! Instead of buying flavored dairy products with added sugar, add your own fresh fruit, nuts, or seeds to mix in different flavors. If you do choose a dairy substitute, make sure it contains the same important nutrients. For example, Ripple plant-based milk has all the protein, calcium, and vitamin D with no lactose, soy, or nuts!
Variety of protein sources
The protein group is one in which many Americans regularly meet or exceed recommendations. We all know meat is a primary source of protein, and nothing beats a juicy hamburger every now and then. However, meat entrees often come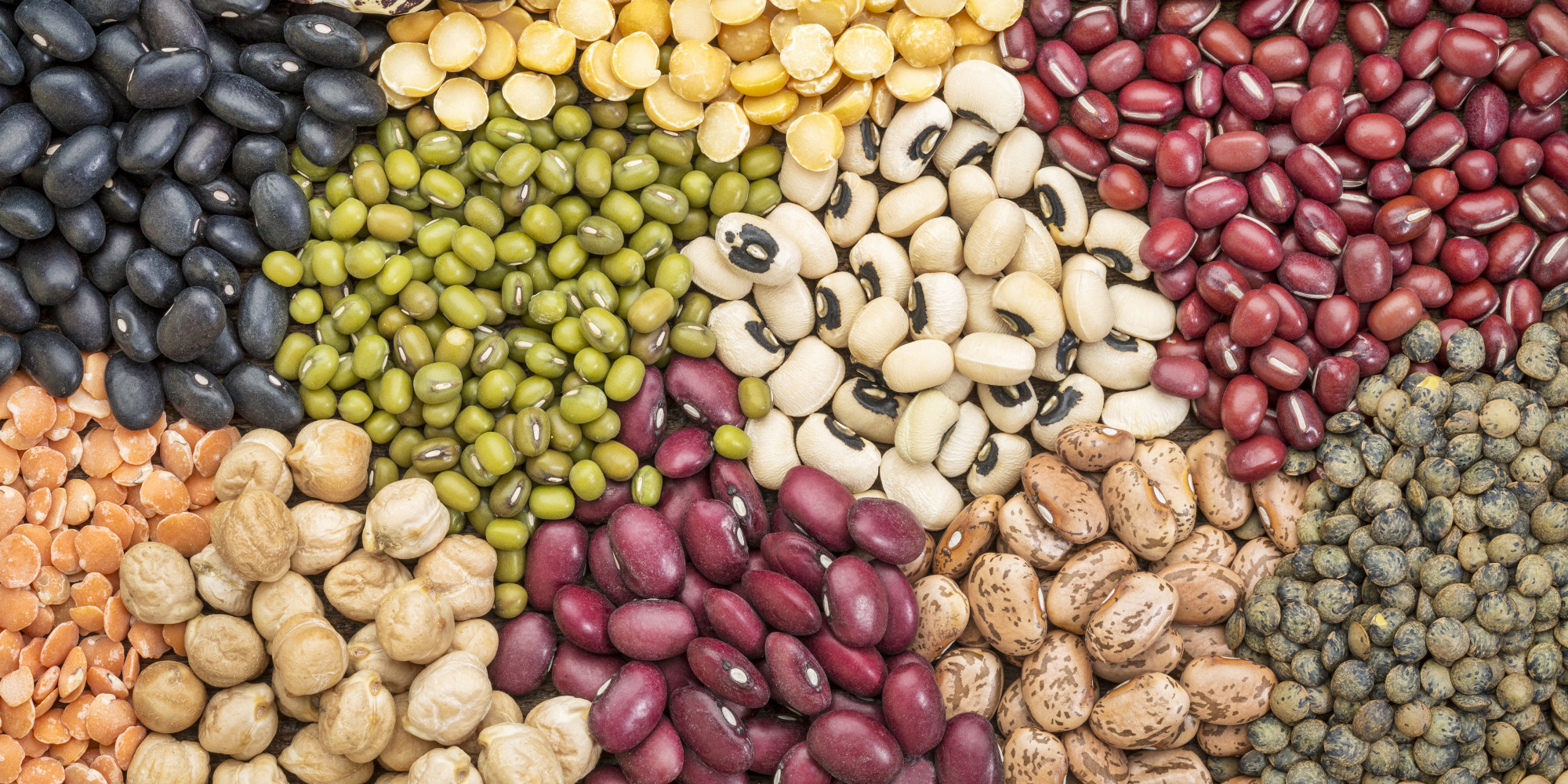 along with a high amount of saturated fat, sodium, and cholesterol. Including alternative protein sources can provide the same benefits without the risk of a higher intake of saturated fat and sodium. Good alternatives include fish, eggs, and plant-based protein including legumes, nuts, soy, and grains such as quinoa. Check out Meatless Monday for recipe ideas!
Try these recipes during National Nutrition Month as part of your healthy dietary shifts for 2017, or treat yourself to a visit with a Registered Dietitian Nutritionist for more individualized advice.
Cajun Roast Vegetables – Serves 6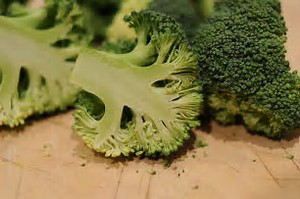 Ingredients
1 Sweet Potato, thick julienned
2c broccoli florets
2c cauliflower florets
1c baby carrots
1/2 onion, cut into rings
4 cloves garlic, sliced thick
2 tbsp olive oil
2 tsp salt
2 tsp garlic powder
2 1/2 tsp paprika
1 tsp black pepper
1 tsp onion powder
1 tsp cayenne pepper
1 1/4 tsp dried oregano
1 1/4 tsp dried thyme
Directions
1. Add all vegetables to a large bowl. Add olive oil and seasonings and mix with hands to coat.
2. Spray a baking tray with non-stick cooking spray. Spread vegetables and cook 20min at 375.
Nutrition Info Per Serving: Calories: 97, Protein: 2g, Carbohydrate: 11g, Fat: 5g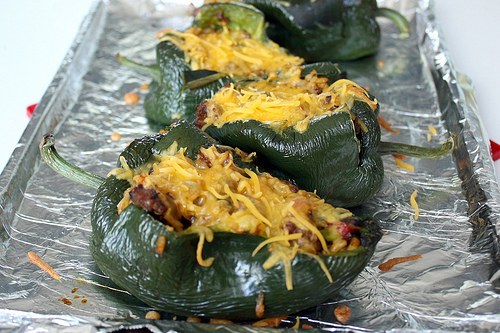 Stuffed Poblano Peppers
courtesy of A Couple Cooks – Serves 4
Ingredients
4 Poblano peppers
2c brown rice, cooked
2c black beans, drained
1 1/2c salsa
1 tsp cumin
1 tsp chili powder
1/2 tsp cayenne
1c shredded cheese, in 1/2c portions
Directions
1. Cut peppers in half, remove seeds and ribs. Broil 5 min skin side up, flip and broil 5 min.
2. Combine rice, beans, salsa, 1/2c cheese, cumin, chili powder, and cayenne in a bowl.
3. Fill peppers with mixture, top with remaining shredded cheese, and broil until cheese melts.
Nutrition Info Per Serving: Calories: 375, Protein: 18g, Carbohydrate: 53g, Fat: 10g
By Brian Behring
Graduate Student, Drexel University
MS In Human Nutrition