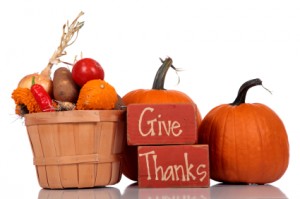 We've all heard the radio and TV ads regarding holiday weight gain. Although it's not something we may want to hear, it's something we should be aware of! While recent studies have shown that the advertised "average weight gain of ten pounds throughout the holiday season" may not be true to that extent, it is true that those living in the western hemisphere have shown an average gain of about 0.5 kg specifically during this time. Although this may not seem substantial, it is a significant amount that if not lost in New Years Resolutions, can play a detrimental role on our health. In addition, this study showed that those who were already overweight or obese were more likely to gain a higher amount of weight when compared to healthy individuals.
So let's start planning now! Having an idea of healthy options and portion sizes during celebrations is important in your success. Holiday weight can wait! Enjoy the following healthier substitutions to standard holiday dishes to not only set yourself up for success, but your family and friends as well!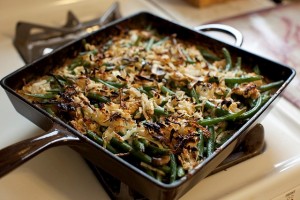 Clean Green Bean Casserole with Parmesan Crumb Topping
By replacing heavier creams with almond milk and water, you are replacing unhealthy saturated fats with healthier unsaturated fats. If nut allergies are present, almond milk can be substituted with skim milk. Also substituting whole wheat flour for all purpose flour in this recipe gives you additional vitamins, minerals and fiber that you otherwise would be lacking. Finally, creating the parmesan topping bypasses consumption of the fried onion pieces that normally top green bean casseroles, saving you from additional unwanted fats. Gluten free flours and breadcrumbs can be used to make this recipe gluten free.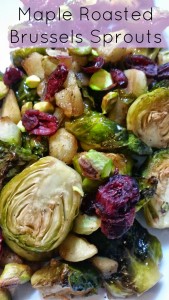 Pan-Seared Brussels Sprouts with Cranberries & Pecans
This healthy recipe provides you with healthy fats by incorporating olive oil and pecans, in addition to whole grains in the barley and tons of vitamins and minerals in the Brussels sprouts! Sneaking in the cranberries provides added sweetness in a healthy way.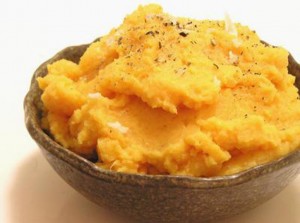 Sweet Potato and Cauliflower Mash
This side dish provides a healthy alternative to mashed potatoes that provide less vitamins and minerals than sweet potatoes do, and are usually higher in fat due to added butter and cream. In addition to it being low in fat, it also provides fiber that will help keep everything moving through your system and is heart healthy.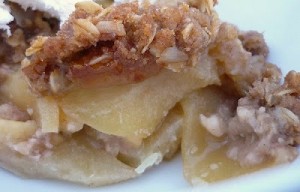 Clean Eating Apple Crisp
While the sugar content in this recipe may seem higher than the others, remember there is a significant amount of apple in the recipe, which is going to provide you with natural sugars as opposed to added sugars. Additionally, this recipe provides you with healthy fats from the olive oil, as well as protein and fiber from the whole wheat flour!
Check out our past posts, Tips for a Healthy Thanksgiving, Healthier Holiday Treats, and Healthy Holiday Survival.
Eat Fit Health Intern
Graduate Student, Drexel University
MS in Human Nutrition, 2016