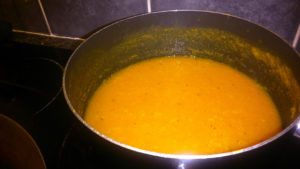 It's safe to say fall is in full swing with winter around the corner! Fall is one of the best times of year for many reasons: changing foliage, football season, fall flavors and the start of the holidays! Colder days call for new recipes ranging from warm soups, stews, and drinks to apple and pumpkin pies! When you think of fall, what flavors come to mind? The most common is likely pumpkin spice, which is a combination of cinnamon, ginger, allspice, and nutmeg. If you're interested in how to make your own, then check out our post on homemade pumpkin spice! Not all fall recipes have to be pumpkin flavored though! Now is the time to check out some other deliciously warm flavors of fall with ginger, cinnamon, and apple cider.
Ginger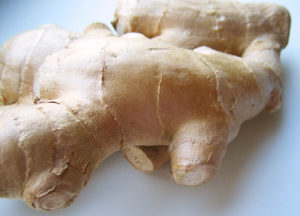 Did someone say gingerbread man? Ginger is a pungent spice produced from the rhizome (root) of the plant Zingiber officinale. It's a versatile ingredient that is widely known for its medicinal properties. For example, ginger aids in the regulation of blood glucose by increasing insulin sensitivity and improving carbohydrate and lipid metabolism. This has important implications particularly for people with diabetes. Another study showed that several components of ginger may help alleviate asthma symptoms.
One of my favorite fall recipes involving ginger is a butternut squash ginger carrot soup. Ginger adds just enough sweetness to this delicious, heartwarming soup. The butternut squash and carrots are a great source of beta-carotene, which is a plant carotenoid that promotes eye health. Here's the recipe I used and it was a quick and easy way to nourishing goodness. Enjoy!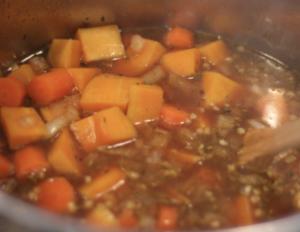 Butternut Squash Ginger Carrot Soup
Ingredients
1 butternut squash
6 carrots
4 cloves garlic
1 thumb size piece (or larger) of fresh ginger
1 onion
1 qt stock (choice of vegetable or chicken)
water
olive oil
salt & pepper
optional – coconut milk or sour cream
Directions
In the bottom of a large pot, add oil, diced onion, and a bit of salt on low heat.
Cook 5-10 minutes until onion becomes translucent.
Add garlic, ginger, salt, and pepper. Cook for another 5 min to blend the flavors.
Peel, seed, and cut the squash into chunks. Peel and cut the carrots into chunks as well.
Add stock, squash, and carrots to spot. Add enough water to slightly cover the vegetables.
Bring the mixture to a boil, then simmer until veggies are tender.
Crush the cooked veggies with a potato masher and blend to your liking.
Optional- Garnish with coconut milk or sour cream.
Enjoy!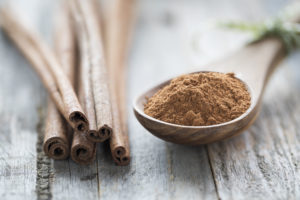 Cinnamon
Our second featured fall spice is cinnamon, which comes from the inner bark of Cinnamomum. Much of the aroma and flavor of cinnamon comes from its essential oil. This spice offers a range of health benefits such as heart health, blood sugar regulation, and cognitive function. Additionally, one teaspoon of cinnamon packs as much antioxidants as a half a cup of blueberries. This powerhouse spice is a great topping for many sweet and savory dishes. My favorite use of cinnamon is in my morning oatmeal, or on roasted sweet potatoes! It is exceptionally delicious in coffees, teas, and desserts.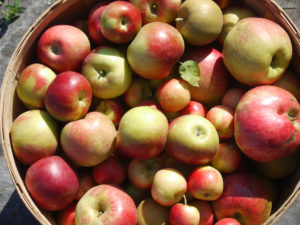 Apple Cider
Apple picking is iconic of fall days with apple pies, caramel apples, and apple cider claiming the top spots. Apples are generally sweeter than pumpkins and may be a great way to boost the sweetness level in your fall recipes. Plus, who could say no to a steaming mug of hot apple cider on a cold day? Cider is made by pressing the apple into juice form. Apple cider is unfiltered, which gives the drink a thicker consistency than apple juice.  Apple cider season is short, but indeed it's sweet! Be mindful of the shelf life of apple cider. Check out these fall dishes featuring apple cider!
We hope you enjoy a flavorful fall. If you're looking for inspiration on how to outfit your spice rack or for tips on storing and using flavors, then look here!
Check back with us soon on more nutrition topics.
Happy eating!
Be Well,
Kylie McKenzie
Drexel University
Graduate Student in Nutrition