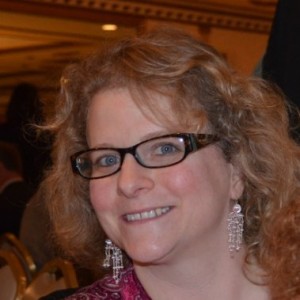 LORI ENRIQUEZ, MPH, RDN, LDN, CHES, FAND
Lori has been a Registered Dietitian Nutritionist for 20 years. She has experience working with all ages in different healthcare settings, including seven years on staff at The Children's Hospital of Philadelphia, ranked the #1 children's hospital in the country, several years at Johns Hopkins Bayview Medical Center in Baltimore, Maryland and at Beth Israel Deaconess Medical Center, in Boston, Massachusetts. Lori's background as a Clinical and Nutrition Support Dietitian has given her a great understanding of complex medical conditions, interpreting nutrition related lab work and testing, as well as the complicated issues surrounding our health care today.
Lori is also a Fellow of the Academy of Nutrition and Dietetics, a Certified Health Education Specialist, and a Licensed Dietitian Nutritionist in Pennsylvania. In 2007, her master's research, "How Knowledgeable Are Center City, Philadelphia Restaurant Managers About Food Allergies And Safe Serving Methods For Serving Customers With Food Allergies?" won an award at the College of Physicians of Philadelphia Section on Public Health Research Day.  In 2004, Lori was chosen to receive the prestigious Recognized Young Dietitian of the year award for the state of Pennsylvania.
Lori has taught over 1000 students in various nutrition and health courses at Drexel University, Immaculata University, and Temple University in undergraduate and graduate programs.
Lori is the founder of Eat Fit Health which provides nutrition and health consulting services.  Her passions include helping people feel better by learning how to take charge of their health starting with good nutrition and a healthy lifestyle. Lori also spends time advocating for person's with food allergies and intolerance. Having Hashimoto's autoimmune thyroid disease Lori understands how important it is to understand your medical condition and to optimize your health.
Lori's specialties include nutrition during cancer treatment, cancer prevention, cardiovascular nutrition, celiac disease and gluten intolerance, food allergies, inflammatory bowel diseases (Crohn's & Ulcerative Colitis), maternal health, pediatrics, polycystic ovarian syndrome, pre-diabetes, type 2 diabetes, thyroid disorders, wellness, and more. Her approach is collaborative working with her clients to determine customized goals.
Lori has been a diabetes educator in three states helping to educate those with diabetes and pre-diabetes on self-management. In addition to in-person talks, training sessions, and seminars Lori has experience giving over 40 webinars to various types of organizations throughout the country. Additionally, she has been a consultant for several years to the Director of Nutrition Sciences for an international company.
Lori has a curious mind and enjoys ongoing learning. She recently completed the Integrative & Functional Nutrition Certificate Training Program by the Academy of Nutrition and Dietetics and the Mold Illness Made Simple 8 week online course by Dr. Sandeep Gupta. Lori also enjoys going to the Natural Products Expo East show in Baltimore, Maryland every year.
In her down time, Lori likes to cook, make beaded jewelry, play tennis, read, spend time with family and friends, travel, and fundraise for Duchenne Muscular Dystrophy in honor of her nephews through the Run For Our Sons program. She resides with her husband and daughter in the suburbs of Philadelphia.
Below are some of Lori's professional highlights, see her Linkedin profile for more information.  Contact Lori today for your nutrition and health consulting needs!
Education
MPH
Master's of Public Health, Community Health Education, Temple University, Philadelphia, PA
Dietetic Internship
Beth Israel Deaconess Medical Center (a Harvard Medical School Teaching Hospital), Boston, MA
BS
Nutrition & Food Science, Drexel University, Philadelphia, PA
BS
Computer Information Systems, Drexel University, Philadelphia, PA
Credentials
RDN
Registered Dietitian Nutritionist
LDN
Licensed Dietitian Nutritionist, Pennsylvania
CHES
Certified Health Education Specialist
FAND
Fellow of the Academy of Nutrition and Dietetics
Professional Affiliations

Academy of Nutrition and Dietetics and practice groups:
Diabetes Care and Education, Dietitians in Integrative & Functional Medicine, and Pediatric Nutrition
Dare 2B Tick Aware Program
Food Allergy Research & Education
Independence Blue Cross & Highmark
Montgomery County Chamber of Commerce
Pennsylvania Dietetic Association
Pennsylvania Farm Bureau
Pennsylvania Lyme Resource Network