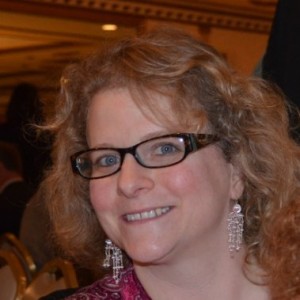 LORI ENRIQUEZ, MPH, RDN, LDN, CHES, FAND
Lori has been a Registered Dietitian for over 15 years working with all ages in different healthcare settings, including seven years on staff at The Children's Hospital of Philadelphia, ranked the #1 children's hospital in the country. She is also a Fellow of the Academy of Nutrition and Dietetics, a Certified Health Education Specialist, and a Licensed Dietitian Nutritionist in Pennsylvania.
Recently, Lori was an Instructor at Drexel University in the Nutrition Sciences Department where she taught undergraduate and graduate students. In 2007, her master's research, "How Knowledgeable Are Center City, Philadelphia Restaurant Managers About Food Allergies And Safe Serving Methods For Serving Customers With Food Allergies?" won an award at the College of Physicians of Philadelphia Section on Public Health Research Day.  In 2004, Lori was chosen to receive the prestigious Recognized Young Dietitian of the year award for the state of Pennsylvania.
Lori is the founder of Eat Fit Health which provides nutrition and health consulting services.  Her passions include helping people feel better by learning how to take charge of their health starting with good nutrition and a healthy lifestyle and for advocating for person's with food allergies and intolerance. Having Hashimoto's autoimmune thyroid disease Lori understands how important it is to understand your medical condition and to optimize your health.
Lori's specialties include nutrition during cancer treatment, cancer prevention, cardiovascular nutrition, celiac disease and gluten intolerance, food allergies, inflammatory bowel diseases (Crohn's & Ulcerative Colitis), maternal health, pediatrics, polycystic ovarian syndrome, pre-diabetes, type 2 diabetes, thyroid disorders, wellness, and more. Her approach is collaborative working with her clients to determine customized goals.
At an early age, Lori became interested in nutrition.  As a young child she had multiple food allergies and still has a life threatening peanut allergy and gluten intolerance. Lori is a lifelong fitness enthusiast who played various sports growing up and tennis and lacrosse during college. In high school, she took a vegetarian cooking class at the local community college and loved it.  After taking an introductory nutrition course during college, she decided to double major and become a Registered Dietitian Nutritionist.
When Lori is not working she enjoys being active, cooking, making beaded jewelery, playing tennis, reading, spending time with family and friends, traveling, and fundraising for Duchenne Muscular Dystrophy in honor of her nephews through the Run For Our Sons program. She resides with her husband and daughter in the suburbs of Philadelphia.
Below are some of Lori's professional highlights, see her Linkedin profile for more information.  Contact Lori today for your nutrition and health consulting needs!
Education
MPH
Master's of Public Health, Community Health Education, Temple University, Philadelphia, PA
Dietetic Internship
Beth Israel Deaconess Medical Center (a Harvard Medical School Teaching Hospital), Boston, MA
BS
Nutrition & Food Science, Drexel University, Philadelphia, PA
BS
Computer Information Systems, Drexel University, Philadelphia, PA
Credentials
RDN
Registered Dietitian Nutritionist
LDN
Licensed Dietitian Nutritionist, Pennsylvania
CHES
Certified Health Education Specialist
FAND
Fellow of the Academy of Nutrition and Dietetics
Professional Affiliations

Academy of Nutrition and Dietetics and practice groups:
Diabetes Care and Education, Dietitians in Integrative & Functional Medicine, and Pediatric Nutrition
American Diabetes Association
Food Allergy Research & Education
Gluten Intolerance Network
Independence Blue Cross
Montgomery County Chamber of Commerce
Pennsylvania Dietetic Association
Pennsylvania Farm Bureau